Author: Harper Lee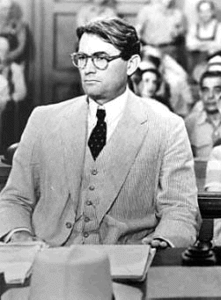 Personal Rating: 5/5
This is one of my personal all time favorite books. I grew up in the 1960's and I remember the unrest at the time. I remember when blacks had separate drinking fountains and I remember when Martin Luther King was killed. These things did not happen in my little part of Central California, but they were on the news.
What I love about this book is that it reaches into the heart of a very difficult time of race relations. This is not an angry book. It is not a shouted protest. It is the view of a child watching a very good man try to do a very good thing and in the end he both lost and won. It shares a tone and theme with Alan Paton's Cry the Beloved Country.
I have read this many times and enjoy it every time. The movie with Gregory Peck is equally powerful. In my mind he is always Atticus Finch.